MK23 Studio
Keyboard
Operation
Download
Design
Resources
Setup Guide
Sound Setup:

The modular construction of the individual components allows you unlimited options for use.
You don't have to buy extra components you don't need.
You can use individual sound modules and speakers suiting your needs.
On this site we recommend possible components for your individual setup:
LACHNIT MK23 Studio
FLK dual or triple pedal
Computer (PC, Mac, Laptop, iOS, Tablets possible)
Sound software
Audio interface / External soundcard
Headphones
Active monitoring speakers
Keyboard stand
Feel free to ask for an individual estimate.
Mail: i
n
f
o
@f
lke
ys.at
See also
Prices / Order
Tablets (Android) are working in principle but will not (yet) meet highest expetations. Ok so far with iOS.
Soundsoftware
Audio Interfaces
Headphones
Sound software
Recently tested from our FLKeys team:
VSL CONCERT D-274
Video VSL
Cut from product text:
"Steinway & Sons D-274, Hamburg Model
Over 4,000 samples per key for maximum authenticity, liveliness, and feel.
Recorded in the natural ambience of one of the best recording halls in the world, Synchron Stage Vienna
Utmost realism, capturing all of the instrument's nuances with our proprietary precision sampling technology
Hyper-realistic playing feel.

More at:
www.vsl.co.at/en/Synchron_Package/Concert_D
Pianoteq 8
Cut from product text:
"What makes Pianoteq superior to other virtual instruments is that the instruments are physically modelled and thus can simulate the playability and complex behaviour of real acoustic instruments. Because there are no samples, the file size is just a tiny fraction of that required by other virtual instruments, making Pianoteq perfect for any laptop.

Version 8 of Pianoteq brings numerous refinements in its engine and physical model, as well as newly developed Classical Guitar model."
V3 Grand Piano Sound-Modul
Cut from product text:
"[..]Equipped with modern Piano-modeling Technology, the V3 Grand Piano Sound-Module is a perfect alternative to a notebook or notepad. Whether on stage, your living room or just to expand your Silent Piano System, everything you need for an authentic sound and a realistic feel is contained in this handy and user-friendly module"
Pianoteq 5.1.1 New Model B Grand
Cut from product text:
"The virtual grand piano Model B for Pianoteq was
carefully designed to reproduce the finest sound
characteristics of the Steinway B instrument that
was selected by Modartt for this project. Subtle
refinements of the physical modelling were
made, resulting in a noticeably clear tone and
astounding dynamics."
Abbey Road CFX Concert Grand
Cut from product text:
"Every facet of this project reflects the perfection that only the most passionate can produce: the instrument, the room, the engineers, and the mics. Experience the passion reflected in every detail."

________________________________

Pianoteq 5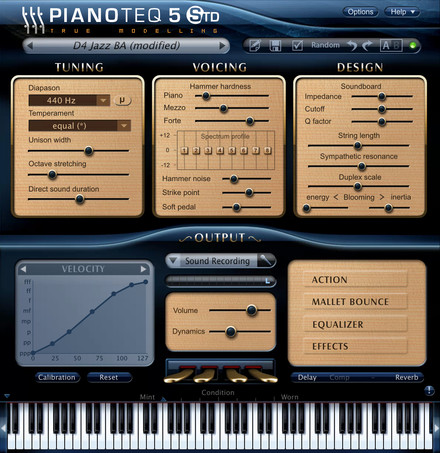 20% off on Pianoteq
for LACHNIT MK customers!
More...
________________________
Ivory II

Cut from product text:
"This 1951 "New York"
Steinway® Model D combines mature overtones with a
youthful clarity that can only
be achieved with an
instrument of this class."
Cut from product text:
"Our flagship virtual piano continues to redefine what virtual instruments can do and has become the
benchmark product for the world's most elite musicians"
More at : http://www.synthogy.com
_______________________
_______________________
VSL Imperial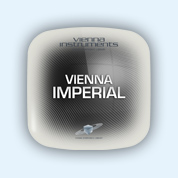 Cut from product text:
"The venerable Bösendorfer Imperial 290 that our team hosted at the Silent Stage for two months was equipped with the famed piano manufacturer's
CEUS
technology, which allowed for the most precise and by far most extensive piano sample recordings ever conducted in the history of music technology."
More at : http://www.vsl.co.at/
_______________________
Developers of high leveled sound software mostly try to catch the dynamics from a real acoustic instrument.
As we developed the Computergrand for the famous Viennese concert grand company we gained an incomparable treasure of experience and data in this case.
That is why our controller is often used as a reference keyboard.
The recomended software works perfectly with our MK's. You don't have to load or tweak some dynamic curves or similar to have an authentic feeling.
If you wish to adjust the dynamics ("weight of keys") on the MK23 in anyway, you can do it with one knob during playing
without loss of the full MIDI range.
Audio Interfaces
Roland Mobile UA:
Cut from product text:
"The Mobile UA inherits Roland's acclaimed VS Streaming technology for low latency and stable operation, and USB audio streaming and DSP are processed on a single custom chip. This provides mobile music creators pro-level performance for playing virtual instruments and editing tracks in DAW software."





Apogee Duet 2 (IPad and Mac)
Cut from product text:
"Duet features legendary Apogee AD/DA conversion, 2 world-class microphone preamps, USB MIDI I/O and ESS Sabre32 DAC technology... Take advantage of Duet's low latency USB connection."



Sonible ml1
Cut from product text:
"Low distortion signal transformers are used for electrical isolation and balancing. The two balanced XLR analog outputs therefore guarantee a 100% hum-free signal, no matter if the input signal is supplied via USB or the two analog inputs. ..."
Headphones: